Bingo has been played within the walls of the historic Mount Pleasant War Memorial Community Co-operative building on Main Street for decades; however, it was in the late 1980's that the Planet Bingo journey began, and the game of bingo in the province of B.C. was changed forever!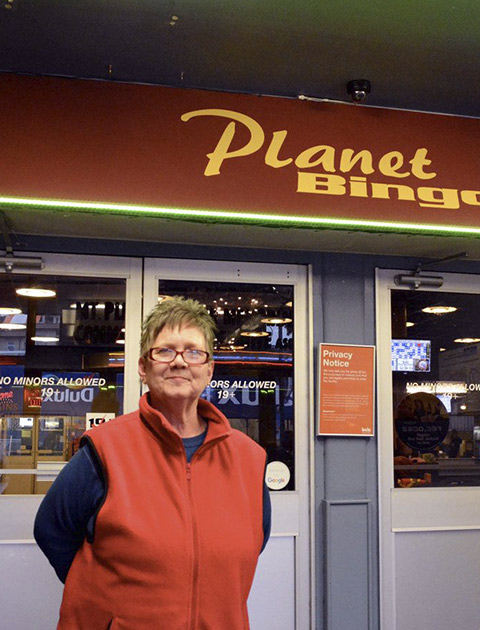 In 1988, Planet Bingo (then called Starship Bingo) became the home of the first electronic bingo pilot project in Canada. Needless to say, it was a tremendous success.
By 1995, our hall had become the largest freestanding charitable bingo operation in North America.
We are widely regarded, and looked to internationally, as an industry leader.
In the last calendar year, we've paid out over 10 million dollars in prize money.
We are the only continuous drop-in bingo in the lower mainland!
Since our humble beginnings, we've grown into the incredible establishment that you enjoy today. Our modern 2-story facility includes over 400 seats for bingo, 4 PullTab machines, 2 ATM's, Keno, SportsAction, and all your favourite lottery products, and of course the Galaxy Grill!
There are two floors to choose from when playing at Planet Bingo! Each floor offers a full range of services, and combined, have enough seats to comfortably host 430 bingo players, including over 200 seats for electronic bingo!
Planet Bingo is operated, on behalf of the British Columbia Lottery Corporation, by the Community Gaming Management Association (CGMA). CGMA is a collection of local charitable and community organizations that provide tremendous services for people in Vancouver! For more information on this incredible community of charities and the tremendous work they do, please click on the CGMA tab above.
Browse through our website and contact us with any questions.
2655 Main St.
Vancouver, BC
V5T 3E7
CGMA operating as Planet Bingo offices are located on the 1st floor in the main lobby across from the elevator.
Contact Planet Bingo
Call us at 604-879-8930
Extension 0 for Reception
Extension 1 for Current Jackpots
Extension 2 for Upcoming Events Hotline
Extension 3 for Hours of Operation
Fax: 604-879-0771
Email:info@planetbingo.ca
Hours of Operation
Sunday - Thursday1:00 PM - 9:30 PM
Friday - Saturday1:00 PM - 11:15 PM
Please note that closing times are approximate.
Service Area
Vancouver and surrounding area