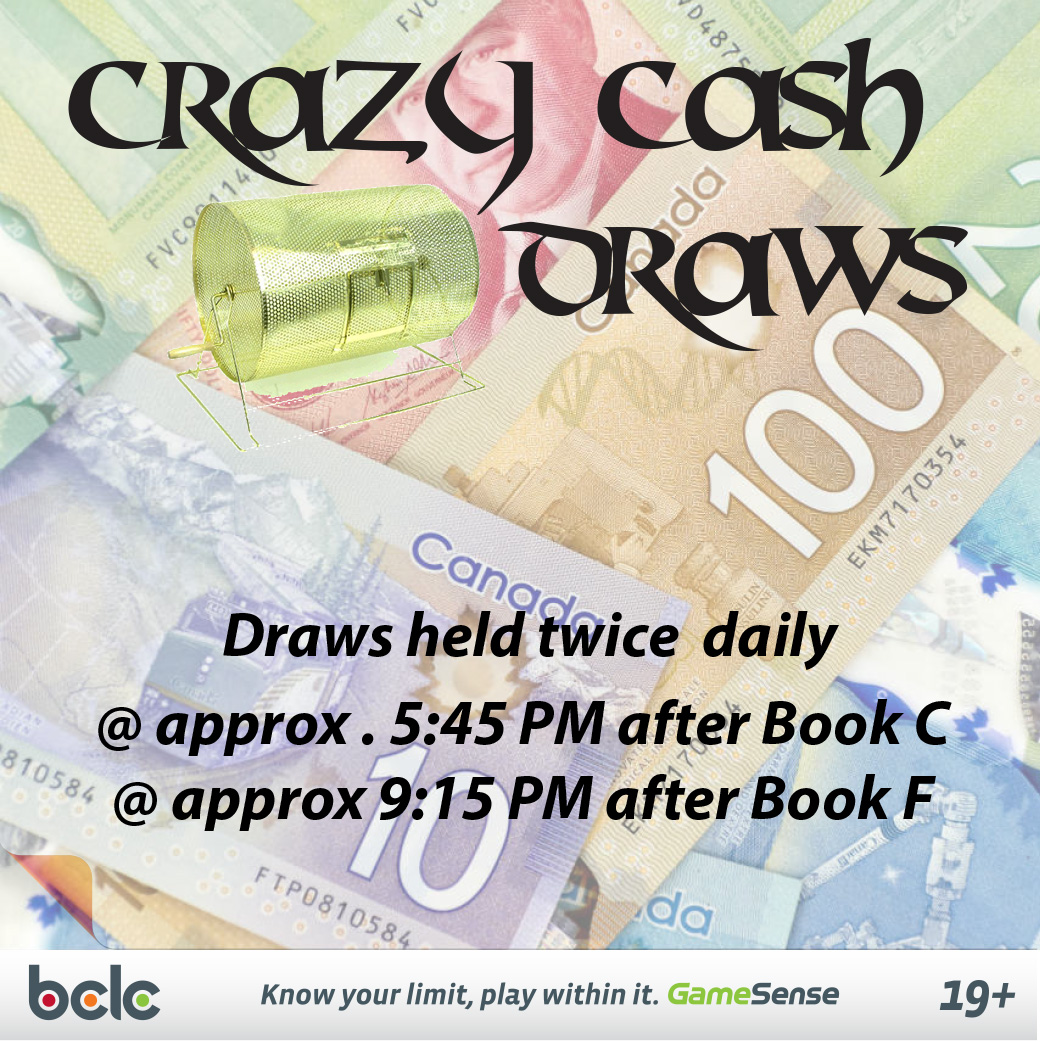 Crazy Cash Draws!
November 3-7, 2019
On November 3rd through 7th you could win 1 of 10 cash prizes ranging from $200 to $1000! The winner of every bingo game throughout the contest period will receive a draw entry to enter the upcoming Crazy Cash Draw, which will be held twice daily throughout the contest period at approximately 5:45 PM after Book C and again at approximately 9:15 PM after Book F. You must be present to win. Multiple entries are permitted.
Remembrance Day!
November 11, 2019 | Monday 
On Monday, November 11th, the winner of every Planet Special will be awarded $11 for the remainder of the bingo day every time B11 is drawn and called, with the exception of Big Bingo. Planet winners will receive $11 whenever B11 is called during the time that they are present and playing.
Plus, anyone to Bingo on B11 on Remembrance Day will be awarded a bonus $1,000 cash, up to a maximum of five $1000 Winners! 
Home for the Holidays!
November 17-24, 2019
The winner of every bingo game played from November 17th to 24th (except Big Bingo) will win a Winners' Circle Pass valid for the Home for the Holidays Winners' Circle Game. A prize of $2,000 will be awarded to the lucky Winner of the Winners' Circle Game being held on November 24th @approx 4 PM (before Carryover in Book B)!
Win a Pair of Canucks Tickets!
November 3, 10, & 24, 2019
WIN Canucks Tickets on the dates above! Scan your Power Player Card to enter a Draw held at the end of the day for a pair of tickets to an upcoming BC Lions game!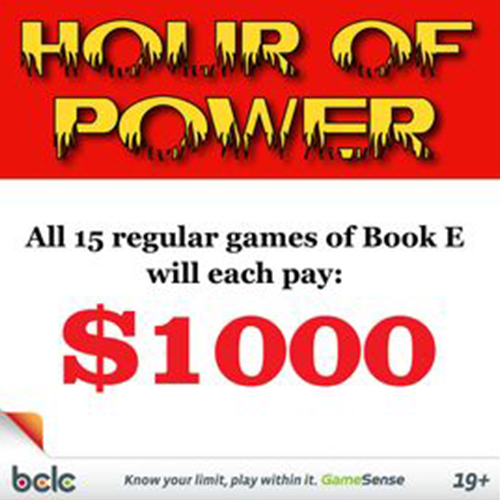 Hour of Power!
November 8 & 22, 2019 | Friday
At approx. 7 PM, all 15 regular games in Book B will each pay out $1,000!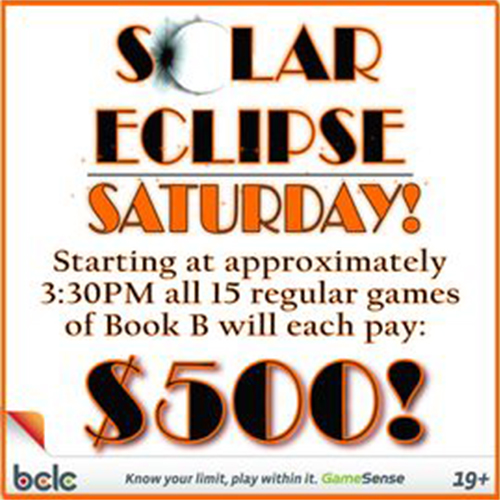 Solar Eclipse!
November 2 & 16, 2019 | Saturday
At approx. 3:30 PM, all 15 regular games in Book B will each pay out $500!
Planet Friday Nights!
November 1, 15, & 29, 2019 | Friday
Books E, F, and G regular games pay NO LESS than:
$150 Regular pay! $300 Double pay! $450 Triple pay!
Aftershock!
November 9, 23, & 30, 2019 | Saturday
Books E, F, and G regular games pay NO LESS than:
$100 Regular pay! $200 Double pay! $300 Triple pay!
2655 Main St.
Vancouver, BC
V5T 3E7
CGMA operating as Planet Bingo offices are located on the 1st floor in the main lobby across from the elevator.
Contact Planet Bingo
Call us at 604-879-8930
Extension 0 for Reception
Extension 1 for Current Jackpots
Extension 2 for Upcoming Events Hotline
Extension 3 for Hours of Operation
Fax: 604-879-0771
Email:info@planetbingo.ca
Hours of Operation
Monday - Tuesday2:00 PM - 9:30 PM
Wednesday - Thursday1:00 PM - 9:30 PM
Friday - Saturday1:00 PM - 11:15 PM
Sunday1:00 PM - 9:30 PM
Please note that closing times are approximate.
Service Area
Vancouver and surrounding area